Overcome Dating Fear And
Get The Go-Getter Attitude! Be
Confident! Be Proactive! With the
Right Tips Under Your Belt
Find Out the Smart Ways To Bid Adieu To
Fear & Conquer The World Of Dating
Date:
From: Dr. Love

Dear Reader,
If you are someone who is always in a serious relationship, or who hasn't dated for years, or haven't been very successful with finding dates then you are absolutely at the right place at the right time. You are lucky to be reading this letter as you now have the wonderful opportunity to learn the easy and quick ways to overcome your fear and conquer the world of dating. If you know the right tricks and the tips then it is very less likely that you can ever go wrong.
Dating game plan has much to do with luck as it is with love. If you faced failure once, then it is not so that you will always be a failure. It could just be that you were trying at the wrong place. To get the field again, you may need to make some preparations first. There are things that didn't work well in the past, you need to learn from them and improve instead of fearing. Remember that women like confident men and if you fear then you will falter and make an embarrassment of your situation.
Getting over Date-O-Phobia and Gaining Confidence.
If you have also faced similar situations and are now determined to get out of the cocoon and learn the tricks of the game and master it then let me congratulate you. You are absolutely on correct track. There are many things in our day to day world that goes unnoticed. If we take care of these little things then it is possible to make a noticeable and marked change in attitude and character. Keeping these intricacies in mind, I have come up with a one stop solution for all those who have faced dejection and who run away from dating due to the fear of rejection. The solution is available in an all-inclusive e-book "Date-O-Phobia - How to Overcome the Fear".
Date-O-Phobia - How to Overcome the Fear contains everything starting from basics to the right body language that can be used to attract men and women. For men, understanding woman and what they actually want is tough. Same is the case for women too, some women don't understand what they should do and how they should behave to get the attention of the man they want.
This e-book helps people facing the problem of Date-o-Phobia, over their fear of dating and get more confident. Developing self confidence and attitude has to come from within. The "Date-O-Phobia - How to Overcome the Fear" acts as a guide to tell people what they should do and what they must avoid doing to ensure that you are successful in the game of dating.
It explains the importance of safe dating and tips on how you can safely date without giving or picking any wrong signals. You must always be careful while meeting a man/ woman for the first time. Even while you are dating online, there are some important things that you must always keep in your mind to safeguard your safety.
I would insist that you just don't go by what I say about my e-book "Date-O-Phobia - How to Overcome the Fear". Take a look into the highlight to find out the ways that you would be able to discover about overcoming dating phobia with the ownership of this e-book. Some of the highlights of the e-book are as follows:
Some of the highlights of the e-book are as follows:
Date-O-Phobia: Conquer Your Inner Fears

Learn the Basics First

Tips to Flirt Safely and Show Your Interest

Tips to Develop for More Dating Confidence

Where to Look For the Perfect Date

How to Date Safely with Single Women and Men

Overcoming Date-O-Phobia in Women
Get Exciting Bonuses Features With Every Order!!!
Bonus#1 MP3 Audio
Bonus#2 10 PLR Articles
Grab another enormous opportunity! With every purchase of "Date-O-Phobia - How to Overcome the Fear", you can now can now get 10 bonus PLR articles for free!!! These bonus articles will further help you hone your skills and become ready to go for a date!
Yes, I'd love to buy this incredible product with extra bonuses.!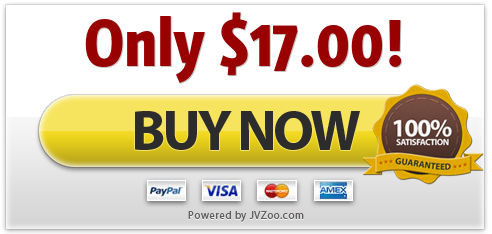 Secured Payment Via Paypal
To Your Future Success,
Dr. Love,
LovingPerson.com